Diana Estill
Biography
Diana Estill is the author of three humor books: Driving on the Wrong Side of the Road, Deedee Divine's Totally Skewed Guide to Life, a ForeWord Magazine Book of the Year Finalist, and Stilettos No More. In addition to her full-length books, she has written two short essay collections: Crap Chronicles, and her latest, You Can't Change Crazy.
Where to find Diana Estill online
Books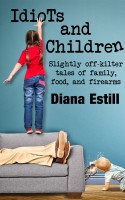 Idiots & Children
Award-winning humorist Diana Estill delivers twisted tales of past and present. Having grown up with an absent-minded father and a mother who refused to wear—but nevertheless tried to sell—beauty products, Estill drolly recalls her childhood angst and confusion. The author's keen observations about life and family consistently hitting the comedic bull's eye.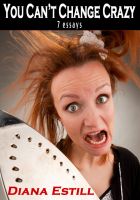 You Can't Change Crazy
Neither sex has cornered the market for crazy. But in these seven reprinted essays by bestselling author Diana Estill, the competition is brutal. Determining which behaviors are most insane often depends on who's making the call. Both genders will relate to these funny vignettes about the ways men and women inadvertently drive each other bonkers.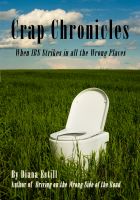 Crap Chronicles: When IBS Strikes in all the Wrong Places
From the author of Driving on the Wrong Side of the Road comes a collection of seven comical essays about bathroom emergencies. Award-winning humorist Diana Estill shares her family's funniest colonic calamities: a marathon race cut short by "bubble gut," a snorkel trip ruined by a Caribbean buffet, and a "hell burger" that defended its title against her normally demure daughter-in-law and more.