Dodici Azpadu
Biography
Born in the Red Hook section of Brooklyn on April Fools' Day, Dodici Azpadu graduated from St. Joseph's College in New York, received a Master of Fine Arts from the University of Iowa Writer's Workshop, and earned her PhD from Pacific Western University.

Her family origins begin in the Kalso, an Arab ghetto in Palermo, Sicily. Heritage plays a significant role in the creation of her characters, gay and straight, who struggle with love, self-worth, family, and exclusion.

Dodici has lived in San Francisco, Oakland, and Iowa City. In Albuquerque, New Mexico, where she currently lives, she teaches creative writing to community college students. She also mentors writers and poets in private workshops and tutorials.

Living Room is her first novel since the publication in the United States and Great Britain of the novels Saturday Night in the Prime of Life and Goat Song. Her short stories and poems are included in several anthologies. Her poetry chapbook, Rumi's Falcon, was published in 2005. A book of poetry, Wearing the Phantom Out, was published in 2013.
Where to find Dodici Azpadu online
Books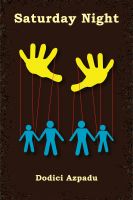 Saturday Night
SATURDAY NIGHT follows a Sicilian-American family from 1950 to 1980. Concetta, the aging widowed matriarch of the family, adores Carmello, her son, and finds fault with Neddie, her gay daughter. Bernardo, a second son and failed boxer, is an embarrassment to Concetta. As the matriarch ages, she re-positions herself in her children's lives.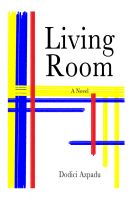 Living Room, a novel
Carmen returns to NY for her mother's funeral. Despite estrangement from her family, Carmen hopes to pay respects & leave the city unscathed. She fends off an accusation she abandoned her mother, but doubts her own motives for staying away. At the funeral, she reconnects with her former college sweetheart who seeks forgiveness for breaking her heart 30 yrs ago. Family & romantic betrayals multiply