Doree DePew
Biography
Doree DePew was raised in the Midwest but moved to Utah in high school, met her husband, married, and raised her family in the Utah valley. She's been writing short stories since she was a young girl as a hobby. Now that she has retired and is able to fulfill her dream of being a full-time writer, she's written and has made available several books. With thirty-eight-years of marriage to her forever guy, she thinks she has an excellent handle on romance and loves sharing it. Young Love, First Love, Renewed Love; all that matters is the what, when, why, and how it happens. A glass of wine, a fire burning in the background, soft music for ambiance and a lover to share it with - and you've got yourself a romance.
Where to find Doree DePew online
Where to buy in print
Books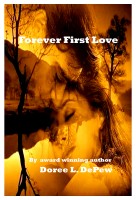 Forever First Love
Seventeen-year-old Parker Murphy's sure that her heart is dying. What she experienced during an attempted abduction by a stalker is minor compared to the burning pain that she's left with from Ryan Blando's accidental death.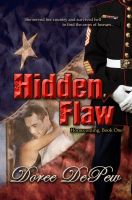 Hidden Flaw
Contemporary Romance Novella about Shelly Pederson who returns home from the war with a prosthesis in place of her left leg. An old school friend living next door eagerly finds all kinds of fun reasons to reacquaint himself with her, and to remind her that a little imperfection is in all of us.