Dorothy Riddle
Biography
I am an award-winning author, psychologist, and social change specialist. I've worked in more than 85 countries and taught at graduate institutions in Canada, the U.S.A., Europe, and China. At present, I serve on the Board of Directors of the School for Esoteric Studies, as the Director of the Service Growth Project, and as the Operations Manager for the Employment Readiness Scale™. My engagement in my community and the world focuses on building bridges of understanding among persons from different cultural, socioeconomic, and faith communities while working compassionately for justice and equity. The "Enough for Us All" series reflects the breadth of my awareness and my ability to integrate disparate fields into a meaningful whole and provide practical strategies for shifting from scarcity to abundance, from fear to joy.
Where to find Dorothy Riddle online
Where to buy in print
Books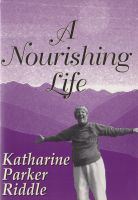 A Nourishing Life
Katharine (Kittu) Parker Riddle's captivating account of her extraordinary life journey to nourish the world. Raised in northern India, her ability to love humanity shines through as she traces her work to empower women through nutrition education in Asia, Africa, and Latin America, as well as the U.S., despite the emotional dramas of her physical health.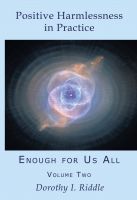 Positive Harmlessness in Practice: Enough For Us All, Volume Two
What does it mean to "do no harm"? Usually our focus is on what we shouldn't do rather than on what we can do proactively to end violence towards others and ourselves. This discussion of harm and harmlessness, along with a Harmlessness Scale™, helps readers develop the ability to think, feel, and act harmlessly in everyday life.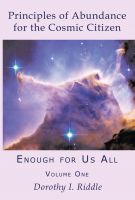 Principles of Abundance for the Cosmic Citizen: Enough for Us All, Volume One
We are part of an ever-evolving and abundant (though not unlimited) universe, but we often live in fear of scarcity. The principles presented in this book, based in science, provide a profound paradigm shift that can help us shift from fear to joy and transform ourselves, our communities, and our worldview.