Christina Hamilton
Biography
I love adventure and I enjoy being able to help people. I absolutely love to read. It has been my favorite activity since I was 11 or 12 years old. I also love to write. When I was a teen writing was my outlet. I wrote down all the crazy things that I was feeling inside. My mother encouraged this practice and I must say that I am very glad that she did. It provided an escape for me. I didn't feel like I was being judged and I still got everything out and always felt much better. My dream is to be a writer. So, thank you to everyone who reads my writings.
Books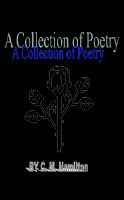 A Collection of Poetry
By
Christina Hamilton
Price: Free! Words: 3,070. Language: English. Published: April 15, 2012. Category: Fiction
(5.00 from 2 reviews)
the inner thoughts of a teen struggling with depression and anger.
Christina Hamilton's tag cloud