Emas de la Cruz
Biography
Welcome to the first book in a series of publications relating to how modern relationships, married or otherwise, are learning to make use out of technology, computer and virtual accessibility and the promises of digital interactivity. My Husband, My Roommate is our effort to use the skills we have developed over the years to share our experiences in relationships and across generations and cultures. We have created a special "username" as our author tag, in part because this offers some of the mystery and feeling of safety and security in interacting with the world (and virtual universe!). The authorship tag is actually composed of our initials. The EM of EMAS is one of us; the other is AS. de la Cruz is a family connection. EM is a digital photographer with a passion for images and artistry. AS is a long-term writer of nonprofit, small business and social and economic justice materials. Increasingly you will see more from our talents in the works that are forthcoming! Enjoy the opening story in this process of learning, sharing and loving ... on the Carefront!
Smashwords Interview
Where to find Emas de la Cruz online
Books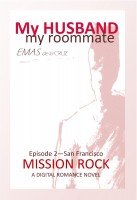 My Husband, My Roommate: Episode 2 Mission Rock San Francisco
Mission Rock is Episode 2 of the new series of Digital Romance/Distance Loving stories of My Husband, My Roommate. Katina and her conservative law enforcement husband struggle with her and his perception of what technology offers their unstable sexuality and intimacy. The story is an extension of Episode 1, Carefront, and takes place in the newly developing urban hub of Mission Bay San Francisco.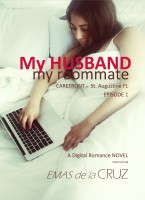 My Husband, My Roommate EPISODE 1 St. Augustine
Ease and access turned technology into a threat against love and marriage. But some are discovering that this doesn't have to be; that computer connectivity can be a true upgrade to caring and affection. The spicy and provocative story of My Husband, My Roommate shows exactly how this is happening as Digital Romance and Distance love become their own gateway to interactive passion and intimacy.