CANY Stories
Publisher info
CANY Stories - You Write, We Publish - From SEA to shining SEA...From California to New York, we are looking for stories - stories that move people to laughter, to tears, to action. We promise a quick response, honest critique and a professional business manner. In books, on TV, on the web and anywhere where stories should be...
Where to find CANY Stories online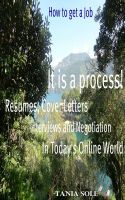 How to Get a Job - It is a process! Resumes, Cover Letters, Interviews and Negotiation in Today's Online World
Looking for a job is really all about marketing and selling yourself. You need to treat your job search the same way a sales or marketing professional would treat his/her sales pipeline challenges. There is a process. This eBook outlines each step of the process from searching for a job, to writing a resume and cover letter, to interviewing and finally negotiating a competitive offer.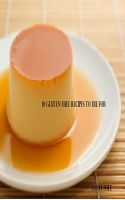 10 Gluten Free Desserts to Die For
Your gluten eating friends and family will never know they aren't eating gluten! Here are a couple of general guidelines and substitutions worth making in your old favorite recipes. Pies, Vanilla cake, Cheesecake, Donuts, Flan, Brownies and more...
CANY Stories's tag cloud