Beau Cornerstone
Biography
*Books can be dangerous. The best ones should be labeled, "This could change your life!"*

Gidday! I write fiction for young adults, teens and children. I also produce educational blackline masters for teachers, homeschoolers and distance education students. And I write Christian fiction for readers who like thought-provoking stories - which explore themes like abstinence and leadership development.

Some of my teen and young adult fiction contains a thread of sex education for my readers - which sometimes raises eyebrows (or smiles).Why include half a page of dialogue between characters about menstruation or involuntary erections in a teen fiction book? Hey? Can you even remember being a teenager? How intrigued... interested... scared... or bashful you felt about s-e-x?!

Okay - why include snippets of dialogue about honeymoon jitters, arousal and anorexia in a CHRISTIAN young adult fiction book? I previously managed a Christian bookshop in Australia - and I know what types of books customers asked for - and sometimes they weren't available. If you're a sneaky parent with a shy teen, The Rebelutionaries series is a good starting point - nah son - it's an action/sci-fi series... there's nothing embarrassing in it...

Likewise if you want to reinforce the principles of abstinence the series is also suitable. As a Christian parent and homeschool mum I'm discriminating - before I buy a fiction book I like to know what the moral boundaries are in it - or I like to read about the author so I can kinda work out what they believe spiritually...

If you're concerned about the content of the Rebelutionaries series, visit my blog and read more about it, to help you make an informed decision. The first book in the series - The Weathermakers is FREE.

I will place articles about my other e-resources on my blog as I get them up on Smashwords. I've also placed links to my favourite homeschooling sites and blogs - feel free to tell me about your own favourite homeschooling sites.

Watch this space for information about other eventually-available homeschool resources by me, some of which have been around in school-of-the-air and homeschooling circles for a while now.

These include:
**Fun Art series - Primary aged art projects which reinforce phonics and numeracy.
**Puzzlepitstop series - Educational blackline masters and puzzle resources for primary aged children.
**The Outbackriders - Christian fiction series for independent readers interested in horses, aviation and bush survival.

Enjoy! Beau
Where to find Beau Cornerstone online
Books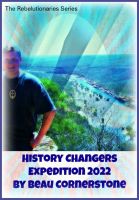 History Changers: Expedition 2022
Kojak is not your average computer. He was designed by David - a brilliant scientist. And 13 year old Andy considers Kojak to be his best mate. One afternoon in the year 2057, Andy types in a command sequence & activates one of David's inventions which Kojak has secretly been working on. It's the start of a series of history changing adventures. A time travel series with miscellany for teens.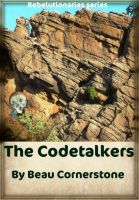 The Codetalkers (The Rebelutionaries Series: Book 2)
Will Zac, Maya & Jake foil the Weathermakers plan to fire two E/M weapons from a U.S warship? Life is full of surprises, awkward moments & growth for our intrepid trio in the second book in the Rebelutionary series. Dangling from a chopper... hiking on a grueling military trek... disarming the bad guys... discovering secrets about the ISRA. Life is action packed when you're on Gordon's payroll.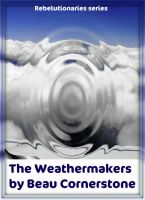 The Weathermakers (Rebelutionaries Series: Book 1)
*During times of universal deceit, telling the truth becomes a revolutionary act -George Orwell* Tonight's six o'clock news. Fear of global warming, UFO's, and an apocalypse in 2012 have gripped the world. But what if these crises were all being manufactured? And E/M technology was being misused to create fear? What would you do if you wanted to expose the greatest hoax on earth?