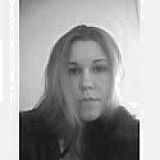 Location: United States
Member Since: Sep. 12, 2010
Melanie Bass
Books
This member has not published any books.
Melanie Bass's favorite authors on Smashwords
P.B. Ryan
Latest book: The Nell Sweeney Historical Mysteries. Published on June 7, 2011.

(4.67 from 6 reviews)


Visit their website.

Patricia Ryan
Latest book: Writing the Novel They Can't Put Down. Published on December 15, 2012.
Visit their website.