ERIC FRATTINI
Biography
Eric Frattini worked as a correspondent in the Middle East and has lived in Beirut (Lebanon), Nicosia (Cyprus) and Jerusalem (Israel).
Frattini is the author of around twenty books amongst which are Osama bin Laden, la espada de Alá (2001); Mafia S.A. 100 Años de Cosa Nostra (2002); Secretos Vaticanos (2003); ONU, historia de la corrupción (2005); La Conjura, Matar a Lorenzo de Medici (2006); Mossad, la Ira e Israel (2007), or the tetralogy about the history of the most famous espionage services (CIA, KGB, Mossad and MI6).
His works has been published in several countries like in the United States, Great Britain, Canada, Australia, France, Portugal, Italy, Bulgaria, Romania, Brazil, Poland and Russia. Frattini is the director and scriptwriter of approximately twenty research documentaries for the main Spanish televisions. The author is a regular collaborator of the TV programme "Cuatro Milenio", directed by Iker Jiménez in the Spanish channel Cuatro TV. In 2007, he published El Quinto Mandamiento (The Fifth Commandment), his first novel, which has been translated into numerous languages.
El laberinto de Agua (The Labyrinth of Water), his second novel to date, has been launched in Spain by Espasa Calpe in 2009. El Oro de Mefisto (The Mephisto's Gold), his thirth novel, has been launched by Espasa Calpe in 2010.
Where to find ERIC FRATTINI online
Videos
Entrevista sobre el Mossad
Desde la creación del Mossad en marzo de 1951, sus agentes se dedicaron a buscar a los oponentes al Estado de Israel en lo más recóndito del planeta. La primera operación autorizada 'políticamente' por un jefe de gobierno a la entonces unidad de Nokmin (Vengadores) sucedería en mayo de 1960, cuando David Ben-Gurion permitió a Isser Harel el secuestro y posterior traslado a Israel de Adolf Eichmann, uno de los máximos responsables de la llamada 'Solución Final' nazi.
Books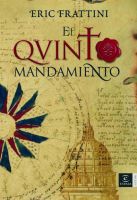 EL QUINTO MANDAMIENTO
'El Quinto Mandamiento' es un relato de misterio y de acción, un brillante ejercicio literario conforme a las más apreciadas convenciones del género, pero al mismo tiempo supone una lúcida y brillante reflexión sobre cuestiones que intemporalmente han inquietado a los lectores: el poder, la violencia, la ambición y la implacable capacidad del ser humano para generar el mal y ejercer el dominio.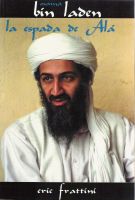 OSAMA BIN LADEN, LA ESPADA DE ALA
Este libro, en el que Eric Frattini ha trabajado desde 1995 y para el que ha consultado más de 270 documentos de Agencias Federales de EE.UU, analiza documentos del FBI que, tras los atentados del 11 de septiembre, fueron de nuevo clasificados como secretos y es el único libro que analiza la gestación y ejecución de los ataques, con una información actualizada hasta el día 30 de octubre de 2001.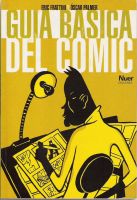 GUIA BASICA DEL COMIC
Una práctica guía, de la A a la Z, con cerca de 200 fichas dedicadas tanto a la trayectoria de los autores más relevantes del medio como a la de sus criaturas de ficción. La 'Guía Básica del Cómic' incluye multitud de referencias a las últimas tendencias que han dominado el maravilloso mundo de los tebeos desde hace más de un siglo. Biografías de autores, guionistas y personajes.