Eryn Lockhart
Biography
I'm a Romance author who's been addicted to the genre ever since my mom busted me for raiding her special bookshelf when I was 12. I'm also an unrepentant chocoholic, bookworm, and movie-hound, with a weakness for all that glitters. I love travel, spicy food, music, and dancing, and adore any excuse to get dressed up to the nines or belt out tunes in karaoke. On nights when I stay in, I'm usually writing or reading.
Where to find Eryn Lockhart online
Books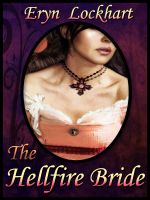 The Hellfire Bride
(5.00)
A hero's quest to avenge the woman he loved and lost leads him to the darkest underbelly of Regency London, where rescuing a feisty heroine allows him to see that love can heal even the deepest scars.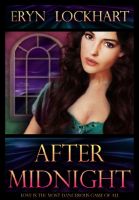 After Midnight
(5.00)
A thrilling historical romance set against the early Napoleonic Wars and Regency, Lucien Warrick's years of service as an agent of the Crown have prepared him for everything...except Jacqueline Gervais; a spirited French refugee who's skills in deception and sabotage rival his own. Together, they discover that the path to true love goes hand in hand with a mission that can make or break an empire.