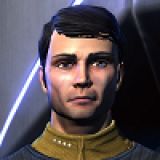 Location: Belgium
Member Since: July 25, 2010
Ethiliam
Books
This member has not published any books.
Ethiliam's favorite authors on Smashwords
Aiki Flinthart
Latest book: 80AD - The Yu Dragon (Book 5 -The Final Adventure). Published December 24, 2011.

(4.92 from 12 reviews)


Visit their website.

Michelle Levigne
Latest book: A Beth-Hill Novel: The Shadows Trilogy Book 1: Prince of Shadows. Published September 17, 2013.
Visit their website.


Smashwords book reviews by Ethiliam