F.R. Warnock
Biography
F.R. Warnock, grew up in a small town in northeastern Kentucky not far from the Scioto River Valley, the traditional home of the great Shawnee Nation. She discovered her love of baseball at age eleven, when her brother began playing Little League. The Warrior's Drum is her first book for the younger reading crowd.
Where to buy in print
Books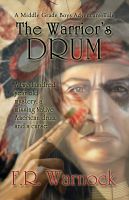 The Warrior's Drum (Middle Grade Fiction)
What happens when baseball-crazy Nick Thompson's dad gets transferred to "worse than the middle of nowhere" Halleytown just as the Little League all-star team selection is about to begin—the year Nick is a shoe-in as the starting second baseman? Bradley J. Johnley, that's what!
F.R. Warnock's tag cloud