Felicia Brings
Biography
Co-author of the bestselling hit "OLDER WOMEN/YOUNGER MEN: New Options for Love and Romance" (New Horizon Press, September 2000), Felicia Brings has been featured on the Today Show, the Early Show and numerous other national and local TV talk shows. In 2007, Felicia, who was guiding tourists in New York while researching a possible next book, sought to escape the long cold NY Winter by heading to Guangdong Province, where she taught English for six months.

"NO HUGGING IN CHINA" is Felicia's memoir of the comedy of (Communist) errors she encountered there. Today Felicia and her beloved chihuahua Oliver have found permanent relief from icy climes -- not in China but in Florida!
Where to find Felicia Brings online
Books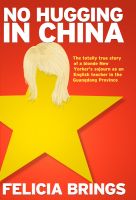 No Hugging In China
(5.00)
The totally true story of a blonde New Yorker's sojourn as an English teacher in the Guangdong Province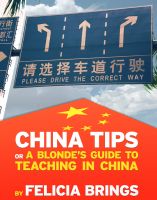 China Tips (or a Blonde's Guide to Teaching in China)
China Tips is Felicia Brings' very amusing, useful, and brief compendium of practical advice to westerners who expect to travel or work in China.