Janet Keegans
Biography
Janet Keegans was born in the UK, but raised in Africa — first Uganda, then Zimbabwe. Her childhood playground was the African bush, literally at the end of the garden. After a career in advertising, she now lives in Cape Town, but the magic of Africa's remote wilderness, wildlife and folklore remains close to her heart.
Where to find Janet Keegans online
Where to buy in print
Books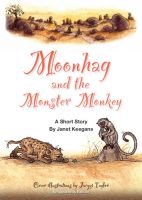 Moonhag and The Monster Monkey
(5.00)
FREE Fun Story for kids: This is the short and funny story of how Kubuka (a young vervet monkey) met and became friends with Bazi (a young spotted hyena). Children of about 5 and up will enjoy this simple tale, and might even learn a few facts about African wildlife - such as how many different creatures make their homes in ant hills. And who is Moonhag? Read on and find out! (Please post Review)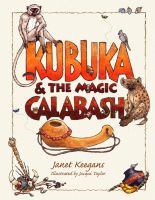 Kubuka & The Magic Calabash
(5.00)
Kubuka is a monkey with a mission! Set in Africa at a time of drought, this is the tale of Kubuka's quest to find the magic calabash — a task given to him by Amanzi the rain spirit, who is held captive in the depths of a baobab tree. This beautifully illustrated story weaves fact with myth in a wondrous adventure that will enthral children aged six to 12. After reading please review this book!