Garden Stone
Biography
GardenStone is a Dutch who lives in the Taunus Hills in Germany. He wrote several books, all originally in German, meanwhile some are translated in English. Not all, but most of his books are based on extensive scientific-based research. Although his target audience is the pagan community, his books are proven to be of interest and often read by others too. He is a member of Germany's biggest Asatru organization "Eldaring", which was many years related with the Troth in the USA and there exist still a friendly contact. He is frequently asked for giving lectures and workshops on topics related to his books, varying from rune workshops, lectures about non-Scandinavian Germanic gods and goddesses to topics concerning training in aspects from magic and shamanism.
Where to find Garden Stone online
Where to buy in print
Books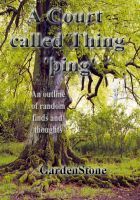 A Court called Thing
A free eBook, offering an illustrated contribution about the ancient legal term 'Thing', being a court of justice, a public assembly or both. Both historical and actual use of the expression is provided. It starts with a god called Thincsus and through the ages it also connect to related modern parliaments in several countries.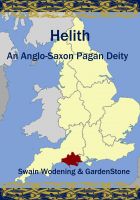 Helith - An Anglo-Saxon Pagan Deity
A free eBook by Swain Wodening and GardenStone. The names Helia, Heile, Helið and Helith are recorded in several medieval and later publications as names for a pagan deity who was venerated in the southwest of early Anglo-Saxon England. This publication gives a fair overview on what is known about this pagan god.