Gemma Halliday
Publisher info
We are a small, boutique publisher of quality women's genre fiction who work with a select number of authors per year. Our publishing model is a hybrid between the benefits of traditional publishing and the freedoms of indie, or self-publishing. We are a full service publisher and never charge authors any fees, meaning our authors start earning royalties from their very first sale. We work closely with our authors on all aspects of publication, while employing a team of professional editors, artists, and marketing & sales force to ensure maximum quality and distribution for our readers.
Where to find Gemma Halliday online
Where to buy in print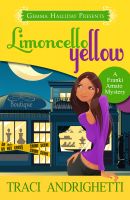 Limoncello Yellow (Franki Amato Mysteries #1)
(5.00)
Francesca "Franki" Amato makes the snap decision to move to New Orleans to work at her friend Veronica's detective agency, Private Chicks, Inc. But Franki's hopes for a more stable life are soon dashed when Private Chicks is hired by the prime suspect in a murder case to find out what really happened to a beautiful young boutique manager who was found strangled to death with a cheap yellow scarf.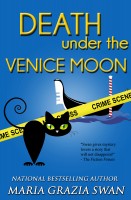 Death Under the Venice Moon
(5.00)
While vacationing in Venice, Lella York is mistakenly named by the papers as the femme fatale lover of an iconic Italian actor. But things take a sinister turn when the actor disappears without a trace and Lella's suddenly suspected of his murder. Lella finds herself in a race against time to solve the mystery, reclaim her life, and follow her heart under the glimmer of a Venetian moon.