Bert Goolsby
Biography
Bert Goolsby, a former Chief Deputy Attorney General of South Carolina and Judge of the South Carolina Court of Appeals, has authored three short-story collections, Five Stockings, Sweet Potato Biscuits, and Humanity, Darling, and published four novels, The Trials of Lawyer Pratt, Familiar Shadows, Harpers' Joy, and Her Own Law. South Carolina Lawyers Weekly also serialized Harpers' Joy. His short stories "A Presbyterian Cookbook" and "The Fan Dancer" appear in the anthologies On Grandma's Porch and More Sweet Tea, respectively. Marlo Thomas included his piece "Truck No. 15" in her work The Right Words at the Right Time, Volume 2. A Citadel graduate with a law degree from the University of South Carolina and an advanced law degree from the University of Virginia, he lives in Columbia, South Carolina with his wife Prue. They have one son, Philip Lane Goolsby, M.D., a family physician who resides in Green Bay, Wisconsin.
Where to buy in print
Books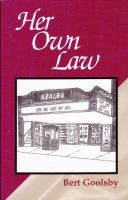 Her Own Law
In June, 1943, draft-exempt Delaware Huggins leaves his Georgia home to seek work at a shipyard. But fate intervenes when Tweeve Cumbee, a recent widow he meets along the way, coerces him into marrying her. The worst is yet to come. Soon after landing a part-time job at a second-rate movie theater, he is charged with capital murder and Tweeve, untrained in the law, insists on defending him.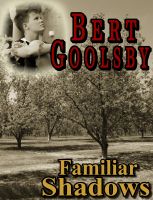 Familiar Shadows
Love... Valor... Enduring memories... Twelve-year-old Luke "Skeets" McLendon and his best friend, Will Sheffield, fall for Lydia Powell, a beautiful, recently orphaned girl their same age. When his aunt, Tweeve Huggins, assumes temporary custody of Lydia, Skeets' life becomes complicated in more ways than one and he soon learns a painful lesson about love and loss.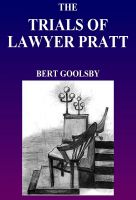 The Trials of Lawyer Pratt
In the 1960s South, Billy Joe Pratt, a young lawyer, takes on the defense of Siggy Youmans, a bottle washer charged with murder and arrested holding the murder weapon. Pratt harbors no doubt whatever regarding Siggy's guilt. And what does Siggy's own mama say about her son's claim of innocence? "Iffen his lips are a'movin', he's a'lyin'." But is Siggy really lying?
Bert Goolsby's tag cloud