Gregory Allen
Biography
Gregory Allen Author Bio

Gregory Allen writes female domination novels for hopeful romantics. He is the author of the erotic romance novels, Courting Her and Protégé Mistress, available in print and as Ebooks, both published by Pink Flamingo. His novelette, Bottoms in Love, is available as an Ebook and published by OC Press. Gregory Allen can be found on facebook and fetlife, often discussing his favorite fetish: writing. His resolution for the new year is to keep up regularly with his blog, which can be found here: http://courtingherbygregoryallen.blogspot.com/

Please be sure to check out Gregory's other titles at www.pinkflamingo.com!
Books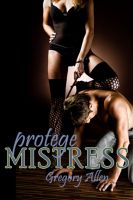 Protege Mistress
Kevin wins a chance to give a foot massage to his secret crush, Diane, when he loses a card game. He brings a beer into her living room to find Diane, who is a stickler about coasters, has set his on the floor. He kneels in front of her and pays up on his bet.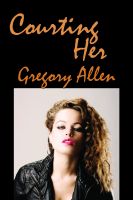 Courting Her
Even during their first encounter, the sexy coed Kimberly has Alex wrapped around her little finger. As one date leads to the next, he's so smitten with the lovely female that he barely notices her dominant command of their budding relationship.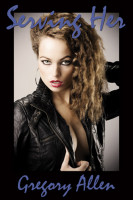 Serving Her
After courting her, Alex feels happy and content belonging to a woman he adores, but Kimberly is not about to let her new submissive boyfriend get complacent. She introduces him to taking snaps in a sensitive area, and Alex agrees to that being a punishment she can inflict on him anytime she pleases. His duty is to strive to obey any directive his mistress gives.
Gregory Allen's tag cloud