Webster Russell
Biography
The Russell's are retired healthcare professionals that are unique in that they are in a minority of American Society, those who have celebrated their golden anniversary.
 
During those 50 years Barbara was an RN who served at every level of Nursing from entry level RN to the Director of Nursing of a Southern California Medical Center. Along the way she completed her Bachelors and Masters of Business Administration Degrees. She left Hospital Nursing and formed her own consulting company and co-authored the first Industrial Health Nurse Program in the state of Georgia for the Carpet Industry. This program went on to be franchised not only in the Atlanta area but also on the East Coast.
 
She ended her career by serving as the President of the Hospital Auxiliaries of Kansas.
 
Russ also spent his career in healthcare. Like Barbara he, while working full time, went on to complete his Bachelors and Masters of Business Administration Degree. Also like Barbara he served at every organizational level in healthcare from an entry level to Medical Center CEO and Medical Center Board of Trustees.

After retiring, he spent five years as a speaker on the future of healthcare.
 
The Russell's now make central Texas their home
Where to find Webster Russell online
Books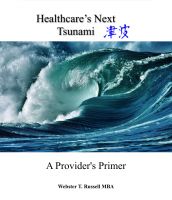 Healthcare's Next Tsunami, A Provider's Primer
The wave like transformation of healthcare started with NASA's need for biological testing, physiological monitoring, and rapid computing. This was one of the first if not the seismic event that started the tsunami's construct. In this book I outline the transformational pressures driving this change, provide questions and potential solutions that will assist you in meeting this challenge.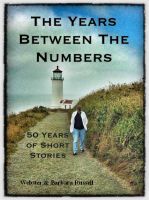 The Time Between The Numbers 50 Years of Short Stories
This is a book about the power of love. It chronicles, via short stories, the joys, stress, and pain that make up a relationship that has lasted over a half century. These stories accentuate the obvious, that the us and we approach to marriage can be far more successful in meeting the issues facing any marriage than the I and me philosophy that seems to permeate society today.