H.W. Moss
Biography
H. W. Moss was born in Riverside, CA, on August 4, 1947, darn near one of the first Baby Boomers. Graduated Long Beach State, B. A. English Literature, 1970. M. B. A. San Francisco State University, 1988. He successfully avoided marriage and the military.
Where to find H.W. Moss online
Books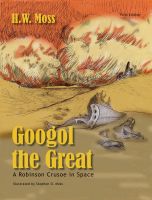 Googol the Great
"Googol the Great" is a Robinson Crusoe of space adventure. Stranded on a planet with no other visible civilization, Googol is under duress to return to his own kind before his exoskeleton dissolves. Trouble is he is not alone after all, and maybe that's not a good thing.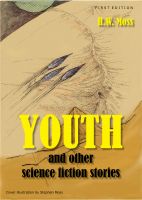 Youth and Other Science Fiction Stories
A collection of fourteen science fiction short stories by San Francisco writer H.W. Moss. Approx. 300 pages.
H.W. Moss's tag cloud