Henry Styron
Biography
Henry Styron is an ordained Southern Baptist minister, and a former carpenter, parking valet, nightwatchman, and supermarket bagger. A husband, father, amateur actor, aspiring philosopher and would-be godly man, he was born and currently lives in North Carolina. He writes because he enjoys it, and thanks you for reading.
Where to find Henry Styron online
Books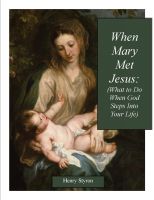 When Mary Met Jesus: What To Do When God Steps Into Your Life
Most of us couldn't say when we first heard about Jesus. We've forgotten what it was to meet Him for the first time, and many have grown somewhat unimpressed about God walking among us. We don't think about what it must have been like for Mary, the first mortal to meet our Savior on human terms. And as He did with Mary, so God desires to have a fresh, vital, day to day life with us.
Let Me Stand Like Joseph: Sexual Temptation and The Would-Be Godly Man
Christian men, both married and single, struggle to live lives of purity and Godliness. Using the example of Joseph of Egypt as a guide, this book gives practical help to men as they seek to develop a character of sexual wholeness and integrity.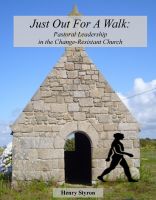 Just Out for a Walk: Pastoral Leadership in the Change-Resistant Church
What do you call a leader with no followers? Someone who's just out for a walk. Many visionary pastors find themselves at the helm of what appear to be change-resistant churches. This book, from Southern Baptist minister the Rev. Dr. Henry Styron, looks at the change-resistant church (and the frustrated pastor) and provides guidance and encouragement for those seeking to make a difference.
Henry Styron's tag cloud