Phyllis J Perry
Biography
Award-winning author Phyllis J. Perry, grew up in a small gold mining town in northern California.
She attended the University of California and the University of Colorado. The Author has published
more than seventy books of fiction and non-fiction for both children and adults. A member of the Colorado Authors League and the Society of Children's Book Writers and Illustrators, she has written stories, poems, plays and articles in magazines such as Child Life, Hopscotch, Humpty Dumpty, On The Line and The Single Parent.
She lives in Boulder, Colorado and enjoys the sport of geocaching.
Books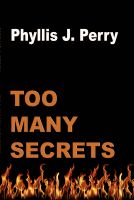 TOO MANY SECRETS
TOO MANY SECRETS … Should she tell? It all changes when a fire breaks out in the middle of the night, destroying her home. Meg was looking forward to the winter holidays before returning to her last semester at Foothills Middle School where she hopes to be chosen as a cheerleader... A story for teens and tweens…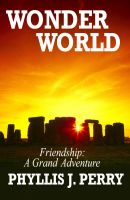 Wonder World
Summer vacation holds little promise for Oliver. Offered a thirteenth birthday present of joining his grandmother for a vacation in Great Britain, he quickly accepts. With only several children and some unpromising adults, too late he realizes there are few others on the tour with whom he can make friends. Oliver discovers that friendship is a grand adventure...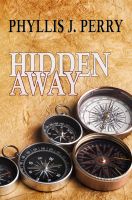 HIDDEN AWAY ...The Craze of Geocaching!
Geocaching is an outdoor recreational activity in which the participants use a Global Positioning System (GPS) receiver or other mobile device and other navigational techniques to hide and seek containers, called geocaches or caches, anywhere in the world. HIDDEN AWAY, a story about geocaching and skateboarding, is intended for all enthusiasts, but particularly those aged
Phyllis J Perry's tag cloud