Matt Hofferth
Biography
Electrical engineer by day. Aspiring author by night. Matt Hofferth hopes to one day realize his dream of becoming a full time writer, but until then, he still plays the part of mild-mannered professional as he must. His hobbies, apart from writing on his lunch break or whenever time finds him, include helping out as an assistant football coach at local Westfield High and being an avid video gamer, mostly involving the World of Warcraft. He lives in Noblesville, Indiana with his wife Ashley, their two sugar gliders, Athena and Iris, and Solaris the Flemish Giant.
Where to find Matt Hofferth online
Books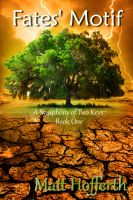 Fates' Motif
Fates' Motif is a full-length fantasy adventure, the first installment of a new series from author Matt Hofferth.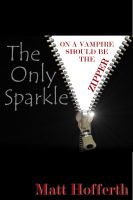 The Only Sparkle
The Only Sparkle is a 12,000 word novelette. That's about five chapters for those of you keeping track at home. It is urban fantasy with a humorous twist. Written based on a dare, the challenge was to create an engaging story where a vampire's power revolves around wearing pants. Silly? You betcha! The Only Sparkle promises a short, fun read with an interesting hook.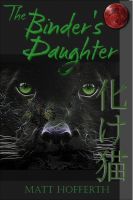 The Binder's Daughter
(3.00)
The Binder's Daughter blends the supernatural and natural. Vampires, Japanese legends, and a love story all collide in this tale laden with tension. Savory slices from the paranormal romance, fantasy, and thriller genres are combined together to create a delectable sushi roll of a novel. The first installment of a planned series, The Binder's Daughter serves up one delicious read.
Matt Hofferth's tag cloud