Anthony Horne
Biography
I was born in Scotland on 17th January, 1942. I grew up in north London where I went to Mill Hill School and then to Keble College, Oxford where I read Law. Afterwards I taught for a few years at a prep. school before qualifying as a solicitor. I practised as a solicitor for about 35 years in the town of Louth in Lincolnshire, becoming a partner and later running the firm. I retired six years ago but still live in Louth with my wife. We have two adult children. Apart from Roman history which I studied at school and have been interested in ever since, my other main interests are gardening, reading and sport, particularly rugby and cricket. I still play tennis regularly. I also do some charitable work as a trustee for Home-Start.
Books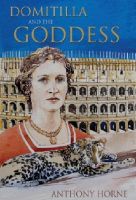 Domitlla and the Goddess
In the late first century A.D. at the port of Ostia near Rome, a young lad, Ixus, works on the docks. He lives on his wits and learns about death the hard way. By chance he obtains employment at the Emperor's menagerie, where beasts are held before being taken to the Colosseum.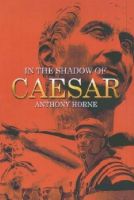 In The Shadow Of Caesar
'I was fifty years of age when we crossed that little stream from Cisalpine Gaul into Italy. Physically I was fit and strong from years of campaigning. My muscles were still hard and I had learnt to endure hunger and cold, to stay in the saddle for days on end, even to sleep in it on occasion. Like most Romans, the sight of blood and the infliction of physical pain meant nothing to me.
Anthony Horne's tag cloud