J.D. Stimpson
Biography
J.D. Stimpson, 31, was born on Wright Patterson Air Force Base in Dayton, Ohio. He lived everywhere from Vermont to San Antonio growing up, attending the University of Florida and receiving a degree in mathematics along the way. He currently lives in Warner Robins, Georgia, with his loving family: his wife, Tina, and their happy-go-lucky border collie, Riley.
Where to find J.D. Stimpson online
Books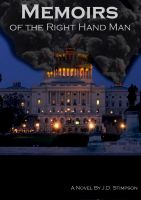 Memoirs of the Right Hand Man
"We are the World-Changers... This is our story." Strongly encouraged by advisers to put down on paper the reasons for carrying out the acts that they did, Sarohror Tillit provides a frank and brutal retelling of the story of five young American men who would eventually become the most powerful people on the planet, seen through their own eyes.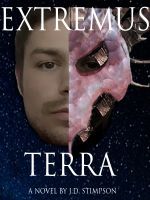 Extremus Terra
(4.50)
As a tenuous truce among the peoples of Extremus Terra continues to border on a world war, Lucas Torinac is reluctantly allowed to begin his Quest, a passage into adulthood among his people. But as he attempts to navigate his way through an unforgiving world, Lucas begins to realize that even magic and the fantastic creatures he must face are not as threatening as the races of humanity itself.
J.D. Stimpson's tag cloud