Joao DaCosta
Biography
Joao DaCosta was born in Rio de Janeiro, Brazil. He is a Historian and a specialist in International Business. He has studied Ufology, Aliens, Old Civilizations, Egyptian Culture and Ancient Mythology for most of his life. He has been teaching International Business, History, Languages and Business Management in Universities and companies in Brazil, Colombia and Pennsylvania (USA), where he currently resides.
Books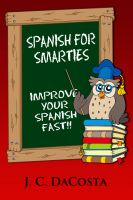 Spanish for Smarties
"Spanish for Smarties" is the e-solution for those who have already seen some Spanish before and are interested in learning the language in a more laidback style. It contains over 90 activities (and over 2000 sentences, questions and examples) so the reader can learn how to communicate effectively in Spanish and how to use and adapt the words to new circumstances, even when the context changes.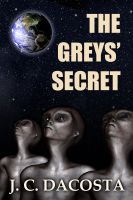 The Greys' Secret
João Villas Boas is a renowned astrobiologist in São Paulo, Brazil. Intrigued by the mysterious death of a rancher, he investigates the first documented UFO-related case of human mutilation. During his investigation, João is invited by a government official to participate in a very disturbing research project. His mission: to help win the underground world-war against an enemy from outer space.
Joao DaCosta's tag cloud