Justin Richards
Biography
Justin Richards has written more books than he can remember. He has also written audio scripts, television, a stage play, edited anthologies of short stories, been a technical writer, and founded and edited a media journal.
Justin is the author of - amongst other things - The Death Collector, The Chaos Code, The Parliament of Blood and the series The Invisible Detective, Time Runners, and Agent Alfie. He is also Creative Consultant to the BBC's best-selling range of Doctor Who books, and has written a fair few of them himself.
Justin lives in Warwick with his wife and two children, and a lovely view of the castle.
Where to find Justin Richards online
Books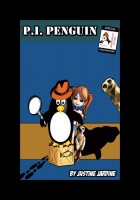 P I Penguin
Polly loves animals, and she loves working with her parents at the Three Rivers Animal Park. But she never expected to find a penguin in her bath – and certainly not a detective penguin. Before long, Polly and her new friend Pip are involved in a mystery that involves disappearing fish, a missing bicycle, light-fingered meerkats, and low-flying puffins…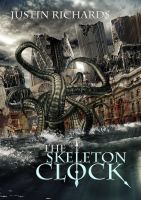 The Skeleton Clock
After the flood... A thrilling, epic story of betrayal, mystery, and the power of friendship set in the fractured, flooded ruins of a future London. By Justin Richards the author of The Parliament of Blood, The Chaos Code, and many others.