Baron LeSade
Biography
Howdy, I'm a Texan by birth and a Nevadan an accident of fate. Retired after twenty-eight years in the USAF and now live on a horse ranch just outside of Reno, Nevada. I used to write for literotica, but decided I might as well write for myself as it was a lot more profitable....
Finally, if you would like to see the pictures of some of my characters just go to my blog below...
Where to find Baron LeSade online
Books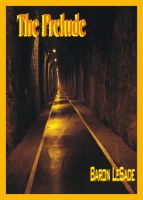 The Prelude
This is the prelude to the RON series of stories. The Ron series is a group of stories where Ron is the main character. He lives in a housing development where all the houses are connected by an underground tunnel system and the heating and cooling ducts have viewing ports whereby Ron can look out into the houses of the residents…I hope you enjoy reading these stories...