Jim1537
Biography
Jim1537 first became aware of his psychic abilities as a young teenager. Shortly afterward, he began studying astrology with several world-class astrologers. He then went on to extensively train in metaphysics.

Over the last thirty years, Jim has given more than 88,000 private readings, both as a clairvoyant and as a spirit medium. In addition, he also offers his expertise as a spiritual advisor, dream interpretation expert, and life coach.

In 2007, Jim began sharing his knowledge of metaphysics and the laws of the universe by publishing a spiritual newsletter.

Jim has taught music to over a thousand children, and was an instructor at the college level. He currently lives in the Midwest with his wife, three cats, and a dog.
Where to find Jim1537 online
Books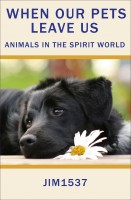 When Our Pets Leave Us Animals in the Spirit World
(5.00)
Where do our pets go when they leave us? Do they have souls? Do they go to heaven? Will we ever see them again…? How do we deal with the grief over the loss of a beloved pet? This book answers those questions and explains what happens to animals in the spirit world.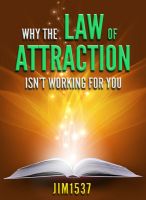 Why the Law of Attraction Isn't Working for You
The Law of Attraction is one of the most popular spiritual practices of the modern era. Yet, despite the popularity of systems like The Secret, many people are still not getting what they want. Learn about the other side of this phenomenon and the role the Law of Attraction truly plays in our spiritual journeys on earth.