John Berry
Biography
John Charles Berry has spent more than 20 years as an executive in the High Tech and Banking industries. During that time he has also published articles, speeches, and fiction in Newsweek, The Financial Times, The Harvard Business Review, Vital Speeches of the Day, and After Hours. He earned a Ph.D. in English. He resides in Charlotte, NC, with his beloved wife and children.
Where to find John Berry online
Books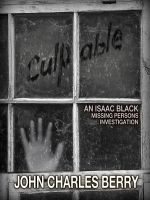 Culpable: An Isaac Black Missing Persons Investigation:
13-year-old Lindsay Lawless is snatched off the street in front of her house. Isaac Black is assigned as the Missing Persons Detective to find Lindsay and bring her home. As Black delves into the investigation, disparate lives intersect, family secrets are revealed, local reporters seem to know as much as he does, and departmental politics all threaten his progress.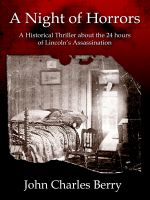 A Night of Horrors
(4.00 from 1 review)
A thriller about the 24 hours leading up to the assassination of Abraham Lincoln. This tightly plotted novel captures the single day when John Booth and his conspirators plot to kill President, VP, and Secretary of State; the Cabinet plans a post-war US; and the Lincolns dream about their future. It builds to the simultaneous and brutal attacks that left lives shattered and a nation paralyzed.
John Berry's tag cloud