John D. Herman
Biography
The Rev. Dr. John Herman has served three Lutheran congregations in Virginia during his 30 years in parish ministry. He has been a workshop leader and conference presenter in several states. His passion is in leading congregations toward a discipleship model of church. Pastor Herman earned master degrees from Princeton Theological Seminary and Trinity Lutheran Seminary, and a doctor of ministry degree from The Lutheran Theological Seminary at Philadelphia, where he has served as an adjunct professor.

Along with the five volume discipleship curriculum, Going Deeper: A Journey with Jesus, Pastor Herman has authored a daily devotional and small group discipleship resource about the Sermon on the Mount, called Imagine a World: Living in the Age to Come Now (coming in 2014).

John and his wife Leslie live on the eastern shore of Virginia. They have two adult married daughters and three grandchildren. John's life mission statement is: "Coaching individuals and congregations into the fullness of God's mission."
Books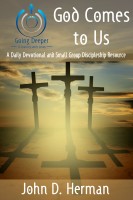 God Comes to Us
Having encountered Christ in book one (Yearning for God), we desire to learn more about God. This volume makes use of the creeds to introduce the fullness of God as Father, Son, and Holy Spirit, a God who wants to be in relationship with his people.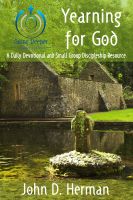 Yearning for God
Yearning for God (Book One) begins with the human yearning of the creature to know the Creator, and it progresses through several life-changing encounters of people with Jesus Christ. Encountering Christ speaks to the heart as nothing else can do.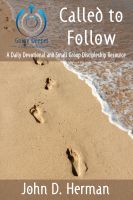 Called to Follow
Called to Follow uses the outline of the baptismal covenant to describe the characteristics of what it means to live as a disciple of Jesus. Christians at all points on their faith journeys will find this to be an in-depth and challenging companion. We learn to live in God daily, "walking wet," living out our baptism, born anew to become the hands and feet of Christ for the world.
John D. Herman's tag cloud