Judas X. Machina
Biography
Why buy my books?
Think of it as charity that may entertain you.
I am a husband to a beautiful woman and father to two amazing boys. I want to provide for all their needs and some of their wants, so on top of working 40 hours a week, I write (on the bus to and from work), I self market, I push myself beyond the hours most sleep to scrape that extra penny.
I have had many jobs that have contribute to an interesting writing style: gravedigger, male nanny, projectionist, banquet waiter, cheese monger, loan processor, and finally an undistinguished Naval career.
Will you like my books? Not sure. Will you get a reaction out of them? Damn straight! If you fall in love with life, or throw a temper tantrum at what I wrote, then I have done my job.
Where to find Judas X. Machina online
Books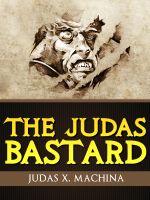 The Judas Bastard
The product of a rape, Jacob was raised isolated from others. The adopted son of a blacksmith, Cain yearns to be a warrior. The feral child Agur roams the wilderness. All three have a common history that stretches beyond their own lives and a thousand years into the past. Only a priest in a dying monastery knows the secret that will unite them in their quest to find their birth father.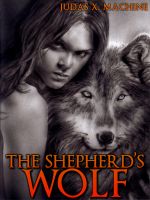 True Monsters
Years ago, Virginia Smythe beat a young man almost to death in a fit of uncontrollable rage. Now, she is a police detective, and that anger and rage hasn't faded. Burying the grief, ignoring her demons, and forging ahead without any real attachments has worked well for her so far. That is all going to change when she comes across a murderer she identifies with.