June J McInerney
Biography
June is a published author, poet, and playright. Her works include "Meditations for New Members", "Adventures of Oreigh Ogglefont", "The Basset Chronicles", "Spinach Water", "Exodus Ending", and a variety of children's musicals, inlcuding "We Three Kings", "Noah's Rainbow", and "Peter, the Wolf, and Red Riding Hood". Orginally from the New York Metropolictan area, June current resides near Valley Forge Park, PA, with her cherished companions, "FrankieBernard" and "Sebastian".
Where to find June J McInerney online
Where to buy in print
Books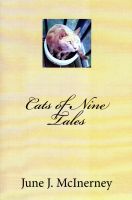 Cats of Nine Tales
A collection of delightfully poignant, entertaining, and enlightening tails, er, tales whom the author has known, loved, and been owned by. For children of all ages. Meow!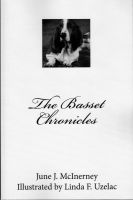 The Basset Chronicles
A collection of short stories for chilren of all ages about Basset Hounds through the ages, both Biblical and Modern Times.