KC Reedy
Biography
I grew up in a kudzu patch in Southwest Virginia. I started my career in education in Abingdon, VA and spent several years as a high school principal near Nashville, Tennesse and worked as an educator (teacher, coach, principal) for 25 plus years. I graduated from Emory and Henry College, received a Master's from Radford University and another from Austin Peay State University. I now live in Bristol, Va (Birthplace of Country Music), where my six year old grand daughter is dedicating her life to raising me up right; again.
Where to find KC Reedy online
Where to buy in print
Books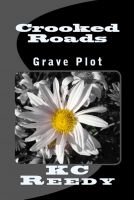 Crooked Roads : Grave Plot
#3 in the Sheriff Jack Stanley series. A red haired girl is found lying dead against a tombstone in a rural church cemetery. Another girl is missing. Jack and his team gather clues that make connections for treason leading through a group of rocket design engineers that call themselves The Red Unicorn. The clues twist and turn along crooked roads.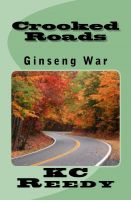 Crooked Roads Ginseng War
Ginseng War is #2 in the Crooked Roads, Sheriff Jack Stanley series. 45000+ words. A growing cast of Middle Appalachian Characters living in the 21st Century under 20th Century values and in places that never change.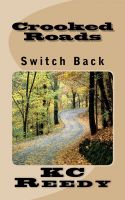 Crooked Roads Switch Back
Switch Back ~ #1 Sheriff Jack Stanley Series A returning soldier weaves a web of confusion on his way to creating a national emergency. Follow Sheriff Jack Stanley as he uncovers and tracks the clues.