Kathy Shaw
Biography
Kathy Shaw is a female counterpart of a true southern-bred good ol' boy. Her first love is her family, but her writing comes in a close second. She is multi-published in romance, but is currently working on a zany new mystery series.

She attributes a goodly amount of her success to her killer critique group and her association with Romance Writers of America. Her husband, however, credits it to her wacky--sometimes warped--sense of humor. But he's an Aggie, so what does he know?
Books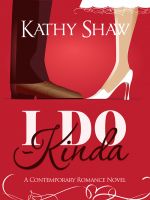 I Do--Kinda
When lottery winner Annie Brown can't control the choas that has become her life and the army of wanna-be husbands invading her privacy, Detective Ryan Armstrong comes to her rescue. He devises a plan to "take her off the market." Annie is willing to do just about anything to get her life back--even saying "I do--kinda" to the town's new hunky cop, Ryan Armstrong.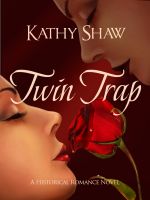 Twin Trap, A Historical Romance
Emily Worth sets a trap to catch a rich husband--and doesn't mind using her gentle twin Elizabeth as bait.
Kathy Shaw's tag cloud