Kevin Frey
Biography
A gardener and avid explorer of things. I have been growing lilies in one way or another since 2000, taking over for a friend and mentor. At one point having close to 400 different lilies, 60 different peonies, 125 different daylilies, and other assorted perennials in my gardens. I have sold them as finished products to other greenhouses and shipped dormant plants by mail order all over nothern America and also shipped a few to different places over seas.
Where to find Kevin Frey online
Books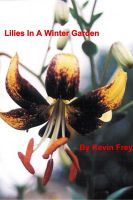 Lilies In A Winter Garden
50 different and interesting lilis from a cold climate Canadian garden In the Middle of Alberta.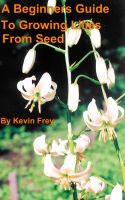 A Beginners Guide To Growing Lilies From Seed
A basic guide for beginner to pro gardeners on how to grow lilies from seed. Successful tips and techniques that save you time and money to add extra pizzazz to your garden. Methods tested and tried in a cold canadian prairie garden.
Kevin Frey's tag cloud