Jack Kelly
Biography
Jack Kelly is a writer, cultural activist and farmer, who, after twenty years farming coffee in rural South Kona on the Big Island of Hawaii, now shares his Hawaii time working a tree farm in Oregon, where he recently received his Master's in Journalism with a specialty in Literary Non-Fiction from the University of Oregon.
Kelly, who has authored hundreds of feature articles on Hawaiian culture and social issues, has a major non-fiction book in the works. Kelly also produces multi-media photo and video stories in support of his ebook offerings.
Where to find Jack Kelly online
Books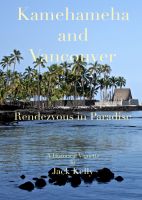 Kamehameha and Vancouver, Rendezvous in Paradise
The relationship between King Kamehameha I and British Captain George Vancouver set the course of history for the Hawaiian people after European contact. The alliance had enormous benefit to them both. In February 1794 they met at Kealakekua Bay. Author Jack Kelly employs extensive research, oral history and local lore to weave a fresh and enlightening perspective on Hawaiian history.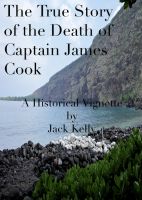 The True Story of the Death of Captain James Cook
Native Hawaiians have long been confused by the history they learn at school, which doesn't match up with the family stories they have heard so often from their elders. Drawing on oral histories and personal interviews with elderly Hawaiians, author Jack Kelly presents this first essay in a series of modern treatments of Hawaiian history.