László Lackner
Biography
László Lackner was born in 1943 in Lenti (Hungary). He has been publishing for the past thirty years. His novels could be read in the most prestigious journals; he also published five pieces of literature, one of which is this crime novel The Nurse and the Knife His books were especially successful during the fall of the communist regime, and his novels about the exciting events playing out during the revolution in 1956. He appeared in literary anthologies, in the past few years he has been writing theatrical works. He won literary awards in two contests.
Books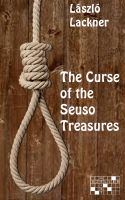 The Curse of the Seuso Treasures
A mysterious murder of a young Hungarian soldier leads to the story of the famous Seuso Treasures of Roman times based upon a true story.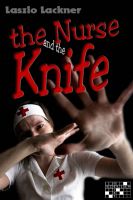 The Nurse and the Knife
The misterious murder of a nurse in rural Hungary is the basis of this crime novel. Become a whitness of inspector Lukas on his last task...
László Lackner's tag cloud