Lee Roland
Biography
Lee writes dark, contemporary fantasies where strong, defiant women and men battle evil. Her characters are passionate in love, savage in hatred, and defy conventional mores as they pursue justice. Lee's manuscripts have won numerous contests, including Southwest Writers, Pikes Peak Writers, Writer's League of Texas and numerous RWA Chapter contests. Blue Moon and the Warrior, a short story of one magical night in a woman's life, is in Blue Moon Magic. Her second short story, The Lawyer and the Amazon, is in NLAL2. Her first full manuscript is a romantic suspense, Static Resistance and Rose.
Where to find Lee Roland online
Books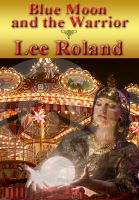 Blue Moon and the Warrior
The fortuneteller's words, while interesting, weren't going to hurtle Allison into the future with a fresh sense of direction. Still, she gives her heart to Cahir, a warrior, in an enchanted carnival. Time doesn't diminish her love for him, and no man can measure up. Until she meets Richard Fallon. Will Allison have the courage to heed the fortuneteller's words and jump on the carousel with him?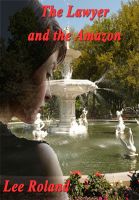 The Lawyer and the Amazon
You've heard about some of those silly laws, right? Well, this short story shows us that sometimes those silly laws can bring just the right people together. An attorney meets the woman of his dreams handcuffed in a police station. Protecting the battered women who live in the shelter where she works, she's caused harm to a fountain. And that's just against the law!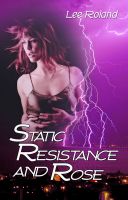 Static Resistance and Rose
Rose Norris is wiring a new hotel on a Florida beach when a high voltage accident takes her down. She quickly discovers the accident wasn't an accident at all. A sexy construction boss becomes Rose's partner, and they fight their way through lies to a place where friends are suspects and enemies are . . . well, so attractive Rose forgets 'crossed wires' are big trouble.
Lee Roland's tag cloud