Leonie Overbeek
Biography
I was born in South Africa some fifty plus years ago, and lived there most of my life. I spent many years working in the mining industry, and lately have taken to teaching English in South Korea.
I am a widow of almost twenty years standing, and have two children, both well over twenty one.
I love rock and roll, hip hop, dance, reading, singing and life.
Where to find Leonie Overbeek online
Books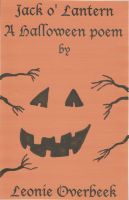 Jack O' Lantern
(4.50)
A poem for Halloween about the role played by that venerable pumpkin ghost we take for granted. Where did he come from? Why is he on our doorsteps and porches? And what is that whisper in the night? Are we really sure we're safe?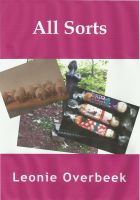 All Sorts
(5.00)
A short story collection that spans all the writing styles, genres and voices I like using. Venture into deep space, meet a dragon and a lawyer battling it out, think about how to live forever, take a trip to the Blue Mountains near Sydney and generally meet some characters and situations that may strike a chord.