Lisa Blackwood
Biography
Lisa Blackwood is a writer of fantasy romance, gardener, lover of music and all things book related. She grudgingly lives in a small town in Southern Ontario, though she would much rather live deep in a dark forest, surrounded by majestic old-growth trees. Since she cannot live her fantasy, she decided to write fantasy instead. An abundance of pets, named after various Viking gods, helps to keep the creativity flowing. Freya, her ever faithful and beloved hellhound, ensures Lisa takes a break from the computer so they can rid the garden of cats with delusions of conquest.
Where to find Lisa Blackwood online
Books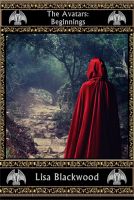 The Avatars: Beginnings (A short story)
When Gregory, a gargoyle and Avatar to the gods, wakes to a new life, he finds the female half of his soul is missing. He soon learns she has been captured by their oldest enemy—the Lady of Battles. And that ancient rival has forced his soulmate to be reborn as a vulnerable child. To save her, Gregory will risk everything even if he must pay the ultimate price for his loyalty.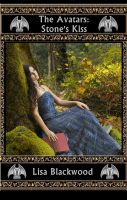 Stone's Kiss
(5.00 from 1 review)
As a child, a near-drowning accident stole Lillian's old life. Her new life began the moment she awoke at the foot of a brooding, stone gargoyle. Years later, Lillian still finds comfort in Gregory, her gargoyle, never guessing he is more than cold stone until demonic creatures called the Riven attack.
Lisa Blackwood's tag cloud