Nelle L'Amour
Biography
Nelle L'Amour is a New York Times and USA Today bestselling author who lives in Los Angeles with her Prince Charming-ish husband, twin teenage princesses, and a bevy of royal pain-in-the-butt pets. A former executive in the entertainment and toy industries with a prestigious Humanitas Award to her credit, she gave up playing with Barbies a long time ago, but still enjoys playing with toys…with her husband. While she writes in her PJ's, she loves to dress up and pretend she's Hollywood royalty. She aspires to write juicy stories with characters that will make you both laugh and cry and stay in your heart forever.

Her other books include the bestselling erotic love story, Undying Love, and the erotic romance series, Seduced by the Park Avenue Billionaire. Nelle loves to hear from her readers. Connect to her at:

https://www.facebook.com/NelleLamourAuthor
www.twitter.com/nellelamour
http://www.goodreads.com/author/show/6884399.Nelle_L_Amour
nellelamour@gmail.com
Where to find Nelle L'Amour online
Books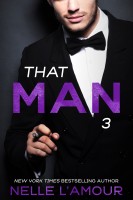 That Man 3 (That Man Trilogy)
From NEW YORK TIMES and USA TODAY Bestselling Author Nelle L'Amour, the steamy and suspenseful conclusion to the THAT MAN trilogy. Blake and his tiger, Jennifer, finally succumb to their passion, but will a secret and a dangerous force bring their love to a cruel and tragic end?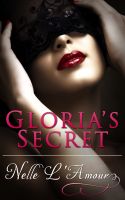 Gloria's Secret (Gloria Book 1)
Gloria Long is the beautiful CEO of Gloria's Secret, the world's largest retailer of lingerie. While her global empire is famed for selling erotic fantasies, Gloria's emotional scars inhibit her own sexual desires. Her powerful defenses melt when she meets Jaime Zander, the sexy advertising guru, who is determined to make her fall apart and fall for him. Will Gloria's dark secret stand in the way?