Lucy Rodgers
Biography
Lucy Rodgers writes dark erotic tales that explore the three C's: consent, coercion, and captivity. Her stories always include some combination of forced seduction, questionable consent, lack of safe words, indoctrination, and slavery/ownership. Lucy's books are intended for mature readers who understand the difference between fantasy and reality and who are looking for erotic literature that explores not just the physical but also the psychological and emotional elements of sexual bondage and domination.
Where to find Lucy Rodgers online
Books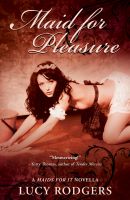 Maid for Pleasure (A Maids for It Novella)
(3.00)
She's made for pleasure—his pleasure—and he intends to put her to good use. Forever.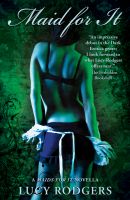 Maid for It (A Maids for It Novella)
(4.50)
The way to his heart is on her knees.
Lucy Rodgers's tag cloud