Kisora Thomas
Biography
Good Greetings! My name is Kisora. I've come here to weave words stronger and more powerful than when I first began, and I hope that you will be as much as my experience here, as I, to you. I'm here to learn, so any words that you may have to offer me will be my teachings. I am a poet, a prose-ist, an illustrator, a photographer, a guitarist, a tailor, and a lover of all things, beautiful or ugly.
I believe that life is one huge paradox, so it's best to accept things with a grain of salt and excitement, there is no better time but the present!
Where to find Kisora Thomas online
Books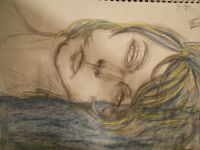 [II][Allyse Ascendance]
In Allyse Ascendance, the boundaries of human error extend to encompass all of Aeternum. Here, Froxxe & Noir explore the furthest depths of the self.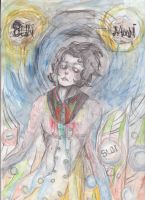 [I][Froxxe's Plummet]
(4.00)
Froxxe's Plummet is set a dystopian-fantasy world where magic runs as powerful as modern science. In Aeternum, the question of survival is raised.