M.J. Aleese
Biography
M.J. Aleese Author Bio

Born and raised in a straight laced environment, M.J. Aleese never thought about erotica or even read it until recently. After the first steamy scene she was hooked! Her research has included many late nights with her Nook and long hours of daydreaming afterward. Living in the Mid-west, she enjoys all the comforts and security Indiana has to offer. She began writing a few years ago and enjoys losing herself to fantasy. She has lost hours and days glued to her laptop – but in the process found characters and scenarios she never previously imagined. Her interests include family, writing, reading, and watching wonderful shows such as: The Tudors, Dexter, True Blood, Vampire Diaries and Game of Thrones. M.J. loves strong domineering males. She even enjoys a shrewd tyrant, especially when his heart is finally revealed. A member of IRWA and RWA she is a sucker for a happy ending. Thank You Master is her first Erotic Romance. Stay tuned... she has many more manuscripts ready for your viewing pleasure.
Books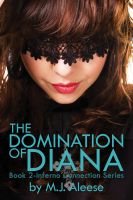 The Domination of Diana
by

M.J. Aleese
Diana yearns for a life of love and domination. Momentarily, she finds it – however, not with one man. Living the perfect double life, she has a sensitive, attentive fiancé and a domineering master, in his best friend Liam.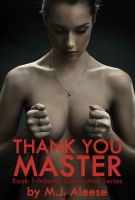 Thank You, Master
by

M.J. Aleese
Juliana Sells, psychologist to Chicago's wealthy, listens as patients share stories of BDSM and encourages strength, equality and independence. Allowing a man to dominate her life, will and body seems incomprehensible; until she encounters Detective Derek Terrill.
M.J. Aleese's tag cloud