Mary L Ball
Biography
Mary Lou Ball lives in the south and writes novels and Christian articles. Her passion is weaving together inspirational romantic suspense and mysteries, which show the imperfect lives of everyday characters as they face hardships and struggles while discovering the real meaning of grace. Her books will encourage you to see the magic of love, hope and a divine guidance that often lies dormant, waiting to be found by each of us. When she's not writing she enjoys family and singing Gospel music with her husband.

Some of her Christian Articles are found on Examiner.com at: http://www.examiner.com/christian-living-in-greensboro/mary-ball. Learn more about Mary at http://MaryLouwrites.weebly.com.
Where to find Mary L Ball online
Books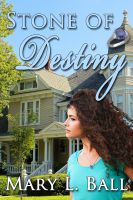 Stone of Destiny
Is it magic? Or is it God? When career-minded Taylor Harrison agrees to search for her grandmother's lost heirloom, she never expects her life to change...or to fall in love. But are the weird dreams that stalk her at night just a coincidence? And will she listen to them?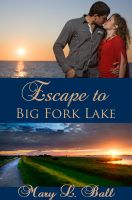 Escape to Big Fork Lake
Will an inheritance bring new happiness or a trap for murder?