Megg Jensen
Publisher info
Megg Jensen has been a freelance parenting journalist since 2003 and began writing YA novels in 2009. She co-runs DarkSide Publishing, is a member of SCBWI, and blogs about writing while juggling freelancing, volunteering, and family life. She lives in the Chicago suburbs with her husband, two kids, and their miniature schnauzer, Ace.
Where to find Megg Jensen online
Books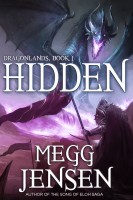 Hidden
Control the dragons -- rule the realm.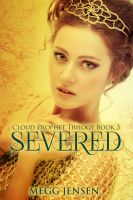 Severed - Cloud Prophet Trilogy, Book 3
(4.00)
Reychel knows her gift of prophecy will lead to madness and now she is at her most vulnerable. The enemy army will attempt to sever her from everything she's ever known. Even at her weakest, she refuses to give up on her desire to end the war between the Malborn and the Serenians. Reychel would do anything, even come back from the dead, to conquer the enemy and reunite with Mark.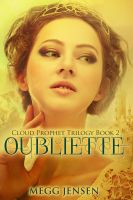 Oubliette - Cloud Prophet Trilogy, Book 2
(4.67)
Reychel thought she was finally free. She was wrong. Everyone saw her gift of prophecy as a blessing, but her gift is uncontrollable. No one alive can teach her to manipulate her unique gift and the answers she needs lie buried within a madman's journals. Will Reychel learn to control her gift or will she be forced to deliver a false prophecy that could lead her people into a violent war?
Megg Jensen's tag cloud