Natalia Marx
Biography
Natalia Marx is a multicultural author currently living in Los Angeles with her loving husband and pride of cats. She was raised to appreciate the arts and politics from a young age and was often sent abroad to live with family in different countries. Her experiences led her to pursue a career in the arts that includes drama, writing, and painting. Natalia believes that art is an elevation of the human spirit, rather than a reflection of it. While exploring the deepest caverns of humanity from power to morality to sexuality, Natalia creates works that aim to draw you in and then take you to a higher place. Otherwise, if art is just a faithful recreation of the world around us, we can just read the newspaper instead, right? She enjoys travel, philosophical discussions, and chocolate.
Books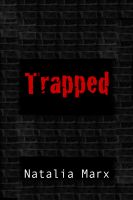 Trapped
by

Natalia Marx
(4.50)
When Jordan is awakened in the middle of the night by a horde of the undead, he is forced into a fight for his life and his upperclass suburban existence. What he finds leads him to question the safe path he has followed in life and ultimately make the choice to stay the course or start fresh.
Natalia Marx's tag cloud
Smashwords book reviews by Natalia Marx
Claws on Aug. 02, 2012

Great book - price was definitely worth it for the conclusion of the series. It was steamy while also making me think about the true nature of monogamy. Didn't think Vivvie could redeem herself to deserve Eli, but it tied together well at the end...although the whole kids situation is still hard to swallow! Look forward to more from this author!