Olivia Kelly
Biography
I didn't always want to be a writer. But my love of books was present almost from the start. As I grew up, my dream was to open a used bookstore, with a small cafe attached. In preparation for making that dream a reality, I spent hundreds of hours with my nose in a book. In fact, I have perfected the art of walking and reading at the same time. I then went on to graduate from a culinary college, and by chance, instead of picking up a textbook one day, I picked up a romance novel. And fell in love. I devoured every romance novel I could get my hands on, then started on everything else. I soon realized I had a story to tell also. As I began to write, I discovered that I didn't just have one story in me, but many, many stories. Here's hoping I get to share them all with you...
Where to find Olivia Kelly online
Books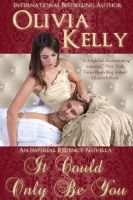 It Could Only Be You
This story was originally available in Summons from His Grace (The Regency Christmas Summons Collection). It has been revised, with new material added, and is now available for individual sale. Thank you for reading!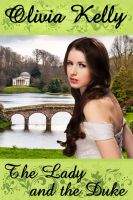 The Lady and the Duke
(4.00)
Miss Audrey Ellis has failed to catch a wealthy, titled husband in her two London Seasons,and merely wishes to return to her quiet country life, leaving high society behind her for good. But when an unexpected encounter brings the Duke of Halford into her life, she will have to decide if she has the courage to change her prudent, unadventurous plans and reach for something more.
Olivia Kelly's tag cloud